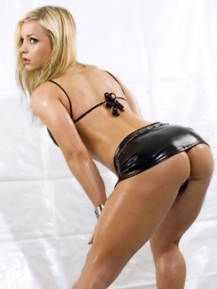 Bonjour! Nous Avons Wonderful Nouvelles Photos de Jenny Poussin, Ses Seins Parfaits, et son corps, Qui Inspire Nos Fantasmes!
Bien sûr, vous demandez sans doute pourquoi la plupart de cet article est diffusé en français. Eh bien, nous voici à la LOOKING 4 LARRY (société mère de THE HEYMAN HUSTLE) sont arrivés à la conclusion, fondée sur un sermon prononcé par nos propres Hustler De Tuti Hustlers Paul Heyman, que vous n'êtes pas ici pour les histoires, mais pour les photographies.
"Ce n'est pas quelque chose qui me dérange," Paul a déclare, "Appelez-moi Jew Hefner!"
Nous sommes HustleTweeting sur Jenny, et vous êtes plus que bienvenu pour participer à la conversation par la suite de la Hustle sur Twitter HERE, ou écrivez-nous directement au hustleoncrave@gmail.com

CLIQUEZ SUR LES PHOTOS CI-DESSOUS POUR LE POUSSIN JENNY!

IT'S TIME FOR AN ALL NEW EDITION OF THE HOLLYWOOD CHARLIE
MEDIA WATCH, OUR DAILY TRAVEL ACROSS THE WORLD WIDE WEB.
OUR HIGHLY TRAINED MONKEYS HAVE PICKED OUT THE 15 WILDEST
STORIES FROM THE INTERNET FOR YOUR ASTUTE REVIEW. YOUR PART
IS VERY EASY. ALL YOU NEED TO DO IS PICK A PIC … AND CLICK!