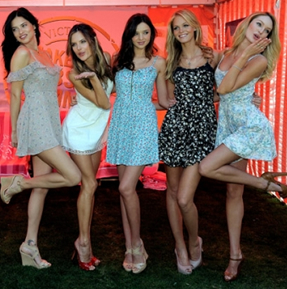 Victoria's Secret's South African Goddess Brings The Links!

It's not a secret.
We never meant it to be.
We here at THE HEYMAN HUSTLE are big fans of Candice Swanepoel.
We've marveled at her beauty when she POSED IN UBER-SEXY LINGERIE … desired her from afar (and up close) when she POSED IN RIDICULOUSLY SKIMPY BIKINIS … and even featured her as the very first cover girl for THE HEYMAN HUSTLE'S VERY OWN SWIMWEAR EDITION!
Candice joined fellow Victoria's Secret Angel ADRIANA LIMA at The Grove Shopping and Entertainment Resort in Los Angeles, and the temperature in LA went to "scorching." Of course, that means we're HustleTweeting about Candice (and Adriana, and even about The Grove), and you're more than welcome to join the conversation by following the Hustle on Twitter HERE or write to us at hustleoncrave@gmail.com
You can also subscribe (for FREE, cheapos, absolutely FREE) to our Ultra High Quality YouTube Channel HERE, and don't forget to check out our old school social networking skills by visiting us on Facebook HERE and even on MySpace HERE
CLICK ON THE PICS BELOW TO SEE THE ENTIRE GALLERY OF
SOUTH AFRICAN GODDESS CANDICE SWANEPOEL AT THE GROVE LA!

PSSSST … WANNA SEE A CANDICE SWANEPOEL VIDEO? CHECK THIS OUT!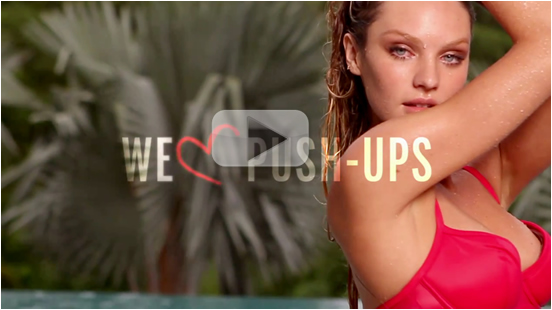 IT'S TIME FOR AN ALL NEW EDITION OF THE HOLLYWOOD CHARLIE
MEDIA WATCH, OUR DAILY TRAVEL ACROSS THE WORLD WIDE WEB.
OUR HIGHLY TRAINED MONKEYS HAVE PICKED OUT THE 15 WILDEST
STORIES FROM THE INTERNET FOR YOUR ASTUTE REVIEW. YOUR PART
IS VERY EASY. ALL YOU NEED TO DO IS PICK A PIC … AND CLICK!