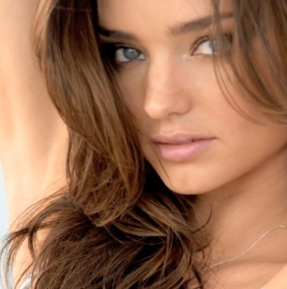 The Awesome Aussie Gets Hotter By The Day!
It was just a little ago that I learned A VERY VALUABLE LESSON ABOUT WOMEN FROM OUR OWN HUSTLER DE TUTI HUSTLERS PAUL HEYMAN

I think it's time to apply that lesson-in-life.

Victoria's Secret Uber-Babe Miranda Kerr is featured in the brand new Cotton Lingerie campaign, and the usually-extraordinarilly-gorgeous Australian super model is even hotter than ever in these ads.

Don't just check out the RIDICULOUSLY HOT PHOTOS, but please take a moment to check out THE SUPER SEXY VIDEO as well!

By the way, we're HustleTweeting about Miranda right now, and you're more than welcome to join the conversation. Don't miss out, we're tweeting away at this very moment HERE
CLICK ON THE PICS BELOW TO SEE THE ENTIRE UNCENSORED
GALLERY OF MIRANDA KERR IN HER COTTON LINGERIE ADS!

CLICK ON THE VIDEO BELOW TO
SEE THE UNCENSORED MIRANDA KERR COTTON LINGERIE AD!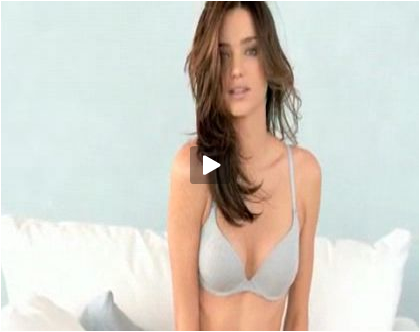 THE HEYMAN HUSTLE'S VERY OWN TRAINED MONKEYS ARE PROUD
TO PRESENT THE TOP 15 STORIES OF THE DAY, ALL CONVENIENTLY
LINKED HERE FOR YOUR REVIEW. NO NEED TO SURF THE WEB, WE
DID ALL THE HARD WORK FOR YOU. JUST PICK A PIC AND CLICK!