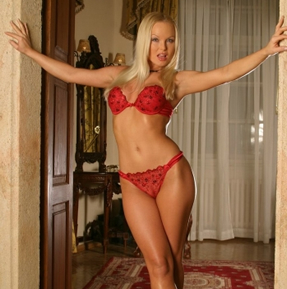 *Just For Your Enjoyment!
We just posted a scorching hot photo gallery featuring THE 50 BEST PHOTOS EVER TAKEN OF SYLVIA SAINT, and our HustleTweeters are going wild! The gorgeous Eastern European blonde bombshell certainly has her legion of fans, and after reviewing (ever so closely) her awesome photos, we can surely understand why.
So, in an effort to be the most visitor-friendly, interactive website available anywhere on the globe, we're posting a special bonus gallery featuring Sylvia, just for your enjoyment!
We hope you like looking as these pics as much as we enjoyed picking them out!
Of course, you can always have a say in what we post, because we actually interact with our Hustlers. No "auto-pilot" here at the Hustle. We're an Interactive website, 24/7/365!
So, please feel free to have your voice matter. Follow THE HEYMAN HUSTLE on Twitter HERE or write to us at hustleoncrave@gmail.com
You can also subscribe (for FREE, cheapos, absolutely FREE) to our Ultra High Quality YouTube Channel HERE, and don't forget to check out our old school social networking skills by visiting us on Facebook HERE and even on MySpace HERE
CLICK ON THE PICS BELOW FOR OUR SPECIAL BONUS GALLERY
FEATURING BLONDE BOMBSHELL SYLVIA SAINT!

IT'S TIME FOR AN ALL NEW EDITION OF THE HOLLYWOOD CHARLIE
MEDIA WATCH, OUR DAILY TRAVEL ACROSS THE WORLD WIDE WEB.
OUR HIGHLY TRAINED MONKEYS HAVE PICKED OUT THE 15 WILDEST
STORIES FROM THE INTERNET FOR YOUR ASTUTE REVIEW. YOUR PART
IS VERY EASY. ALL YOU NEED TO DO IS PICK A PIC … AND CLICK!