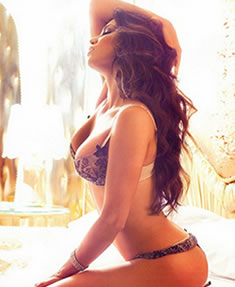 The 25 Year Old Greek Maxim Hottie Is Making Everyone Notice … And No One's Complaining!
Κατερίνα Στικούδηi γεννήθηκε το 1985 στη Θεσσαλονίκη. Αυτό είναι στην Ελλάδα. Φυσικά γνωρίζετε ότι, επειδή Αν διαβάζετε αυτή την ιστορία, θα πρέπει να γνωρίζει την Ελληνική γλώσσα. Αν αυτό δεν είναι ο τρόπος με τον οποίο διαβάζετε αυτό το ιστορία, τότε θα τεθεί προφανώς αυτή την ιστορία μέσα από το Google μεταφραστή. Ντροπή σας, αυτή η ιστορία προορίζεται για Έλληνες φίλοι μας. Αλλά αυτό δεν είναι ένα πρόβλημα, εμείς συγχωρούμε αθυροστομία σας. Αυτή είναι μία καταπληκτική ψάχνει θηλυκά είμαστε χαρακτηρίζει, και οι άνδρες θα πάνε στα μεγάλα μήκη να βρείτε πληροφορίες σχετικά με μια τόσο όμορφη γυναίκα.

Έτσι, είμαστε τώρα σας ενθαρρύνουμε να ενημερώσετε τον κόσμο για αυτό το πάθος μοντέλο, και να το πράξουν ακολουθώντας THE HEYMAN HUSTLE για Twitter. Για να διαβάσετε τι Hustle Tweeters μας λένε, και να συνομιλήσει μαζί τους καθώς επίσης, θέλουμε να συμμετάσχετε σε μια συζήτηση σήμερα. Το μόνο που έχετε να κάνετε είναι να πάτε στη σελίδα μας HERE
CLICK ON THE PICS BELOW TO SEE THE ENTIRE UNCENSORED
GALLERY OF THE GREEK SENSATION KATERINA STIKOUDI

THE HEYMAN HUSTLE'S VERY OWN TRAINED MONKEYS ARE PROUD
TO PRESENT THE TOP 15 STORIES OF THE DAY, ALL CONVENIENTLY
LINKED HERE FOR YOUR REVIEW. NO NEED TO SURF THE WEB, WE
DID ALL THE HARD WORK FOR YOU. JUST PICK A PIC AND CLICK!